Rabbi Miriam Hyman
Rosh Tefillah (Prayer Leader) and Education Director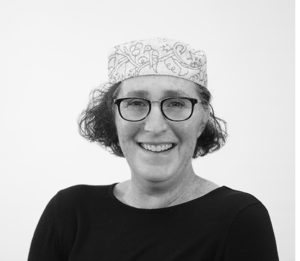 Rabbi Hyman earned a BA in Biology at SUNY-Binghamton and an M.A. in Jewish Education from the Jewish Theological Seminary of America. She has taught Jewish Studies in a variety of settings, helped found a Jewish Family Education program in Rhode Island, and served as Education Director at Congregation Netivot Shalom in Berkeley, CA. While attending the Reconstructionist Rabbinical College, Rabbi Hyman served as High Holy Day cantor at Congregation Tiferes B'nai Israel in Warrington, P.A., and as bar/bat mitzvah coordinator, teacher and Jewish family educator at the Germantown Jewish Centre in Philadelphia.
Rabbi Hyman is married to Rabbi Michael Fessler. Rabbis Hyman and Fessler served as co-rabbis of Congregation B'nai Tikvah—Beth Israel in Sewell, NJ from 2004-2014.  has been at Temple Beth-El since 2014.  Rabbis Hyman and Fessler are the proud parents of Ariella, Raphael and Tamar.  Rabbi Miriam can be emailed at education@tbeny.org
Cantor Devorah Gartner, Youth and B'nai Mitzvah Director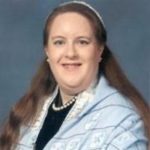 Cantor Devorah holds an Artist's Diploma in Vocal Performance from New England Conservatory of Music, a BA in Religion and Education and an MA in Business and Educational Administration from Columbia University. She has designed and run B'nai Mitzvah and Youth Group programs for many of the synagogues in the Hudson Valley over the past 30 years. As co-chair of the CAJE B'nai Mitzvah Network, she helped pioneer Torah reading protocols for students with special needs and learning differences. Under her direction, the Temple Beth-El Youth Group has won eight awards from United Synagogue Youth. Cantor Devorah also served as Cantor and Spiritual Leader of the Kerhonkson Synagogue, Congregation Beth Hillel of Walden, and Congregation Ahavath Israel of Kingston.
Cantor Devorah and her husband, Robert, will celebrate their 24th anniversary in January 2022. Their daughter, Bethanie, is a Presidential Scholar and Dean's List student at Roger Williams University, where she is pursuing her BS/MS in Criminal Justice Studies. The Gartner Family is happy to make their spiritual home at TBE since 2015.
Cantor Devorah can be emailed at youthadvisor@tbeny.org
Rachel Etkin, Education Assistant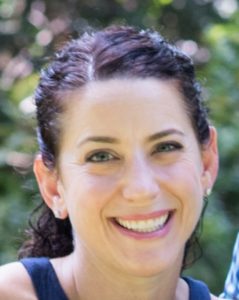 Rachel was born and raised in Bergen County, New Jersey, and currently lives in Hopewell Junction with her husband Michael and identical twin daughters Grace & Madison. She is a graduate of the University of Maryland at College Park with a degree in Elementary Education.  She moved to the area in 2008 from New Jersey and has been at Temple Beth-El since 2014.
Rachel worked as a Corporate Event Planner for 11 years, where she planned large-scale events for pharmaceutical companies in the U.S. and abroad. Since the birth of her children, she has been working in various offices including dental practices and for a local contractor doing administrative work.
In her spare time, Rachel enjoys traveling (when time permits), exercising and staying fit, watching movies, and spending time with her family and friends.  Rachel can be emailed at educationassist@tbeny.org.
Our Wonderful Teachers
Our amazing group of teachers create a warm, welcoming environment in and out of the classroom. They are experienced and engaging educators who provide a strong foundation in Jewish learning, Hebrew, and joyful practice.
Madrichim (Classroom Aides)
Our Madrichim are made up of post B'nai Mitzvah students from our congregational communities. These talented teens assist our teachers and mentor our students. In addition to their classroom duties, aides provide in-class learning support and service leadership for school tefillah (prayer).
Education Committee
Our Education Committee is made up of synagogue members who partner with the staff under our Education Director's leadership. They work to support our school, while continuously evaluating all aspects of our program.  Representatives from Congregation Shir Chadash attend monthly  committee meetings and serve as liaisons and advisors.
Don't see what you're looking for?